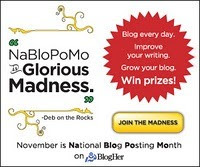 Potty training is challenging at times. And no matter how frustrating an accident may be, I always remind myself (especially in the early days) that this is all foreign to Lil J & I cant expect him to learn it immediately & I cant get mad or punish him for an accident. And I also try hard to not embarrass him when he has an accident, as I can tell he is usually embarrassed about it, so I do my best to minimize the embarrassment factor him.
Lil J cant pull his pants & undies up & down well, so in the mornings, while I workout & shower, I leave him in just a shirt & he uses the potty on his own.
One day early on in potty training I came out of the shower & found poo poo on the living room floor. I could see that Lil J was extremely embarrassed about his accident. I gave him a kiss & told him next time try to make it to the potty & I cleaned it up. I first picked up each piece of poo poo with a baby wipe & then I cleaned the carpet. The whole time Lil J stood there, watching me, with his head hung down in shame. I felt really bad for him.
A few days later I came out of the shower & found on the living room floor a pile of baby wipes full if poo poo. Lil J had had an accident & had tried to clean it up for me. Oh what a moment-my heart just melted when I realized what had happened.
As touching as this was, after this incident I started focusing on teaching him to NEVER touch poo poo. (Especially since when hes in the yard he'll point at dog poop & yell "poo poo"!)
Its been a very long time now since hes had any accidents like that. But just last weekend (while my hubby was here even) I came out of the shower & Lil J came running to me. He grabbed me by the hand, pointing & saying "poo poo". He led me to the dining room. Hubby was sitting at the dining table, balancing the checkbook. I asked hubby if J had pooped, that he was telling me there was poo poo over here. Hubby insisted he hadnt when we both spotted a big poo poo log amongst Lil J's toys. We quickly cleaned it up & I thanked Lil J for telling me. And me & hubby laughed SO HARD. It was such a funny monent.
Ah the things you go thru once youre a parent!!